---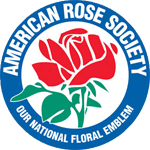 Proudly affiliated
with the
American Rose Society

2043
Rose Show
Sponsors
All Seasons Gas Grill & Fireside Shop

Alvaton Nursery – Brad Kirby

BB&T

Batteries Plus

Better Hearing Center

Claire Campbell

Cambridge
Market & Café

Doug's Motor City Bar & Grill, Inc.

Greenwood Ford

Jackson's Orchard

Merrill Lynch – Michael Manship

Norris Thomas, CPA

RC Bottling Corp. – Mike Trimble, GM

Simply Mulch

State Farm
Curt Gammons

Ted Strode Insurance

Wheeldon Company, LLC

Woodward Chiropractic
Disclaimer:
While the advice and information in this web site is believed to be true and accurate, neither the authors, officers, nor members can accept any legal responsibility for any errors or omissions that may have been made. BGRS makes no warranty, expressed or implied with respect to the material contained herein.
---
Welcome to BGRS

Next Meetings
August 14, 2015 - 4 pm
Matus Home
September 4
Jacobs Home

The objectives of the Bowling Green Rose Society are to encourage interest in and cultivation of the rose; to be affiliated with the American Rose Society; to spread information about the growing of roses; and to share the love of the rose whenever and wherever possible.

All persons who are in any way interested in growing roses shall be eligible for membership. Currently the local dues are $15 per person. You may contact Mary Ann Hext, President, at 270.781-8171 or e-mail BGRS for additional information.

Meetings are held the first Friday night of each month at the Warren County Extension Office on Nashville Road unless otherwise noted on the Meetings page.

BGRS is a member of the Tenarky District of the American Rose Society.
---
President's Message
by Mary Ann Hext
The dog days of summer are upon us but at least we are still having rain. I have only had to water my pots a few times in July and the beds only once. It is so nice to see green pasture, lawns, and tall corn fields around us. Of course, that has created lots of green weeds to pull and required a regular spraying for blackspot prevention.
Bob and Ann Jacobs and Norma Stevenson have done work at the pubic rose garden. Please help when you have time as we hope to keep it for awhile longer. The Jacobs also have been busy delivering bouquets of roses to all of our rose show sponsors. They have taken about 10 dozen roses in vases this summer with a card that has a rose picture and says "Compliments of the Bowling Green Roses Society". This is such a wonderful way to say thank you to those who helped us with contributions for our show and we certainly owe them a huge thanks for doing this each year.
Our August garden meeting is at the Matus home. A light supper will be provided and spouses are welcome. The September garden meeting will be at the Jacobs home. Bob may have a hip replacement in September so if this date changes, members will be notified.
---
BGRS Rose Show - May 30, 2015
American Legion Hall on Dishmman Lane
2-5 pm - Free to Public
Click here for rose show schedule!