---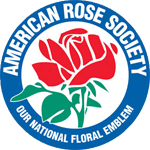 Proudly affiliated
with the
American Rose Society

2043
Rose Show
Sponsors
All Seasons Gas Grill & Fireside Shop

Alvaton Nursery – Brad Kirby

BB&T

Batteries Plus

Better Hearing Center

Claire Campbell

Cambridge
Market & Café

Doug's Motor City Bar & Grill, Inc.

Greenwood Ford

Jackson's Orchard

Merrill Lynch – Michael Manship

Norris Thomas, CPA

RC Bottling Corp. – Mike Trimble, GM

Simply Mulch

State Farm
Curt Gammons

Ted Strode Insurance

Wheeldon Company, LLC

Woodward Chiropractic
Disclaimer:
While the advice and information in this web site is believed to be true and accurate, neither the authors, officers, nor members can accept any legal responsibility for any errors or omissions that may have been made. BGRS makes no warranty, expressed or implied with respect to the material contained herein.
---
Welcome to BGRS

Next Meeting
November 7, 2014
6 pm
WCEO

The objectives of the Bowling Green Rose Society are to encourage interest in and cultivation of the rose; to be affiliated with the American Rose Society; to spread information about the growing of roses; and to share the love of the rose whenever and wherever possible.

All persons who are in any way interested in growing roses shall be eligible for membership. Currently the local dues are $15 per person. You may contact Mary Ann Hext, President, at 270.781-8171 or e-mail BGRS for additional information.

Meetings are held the first Friday night of each month at the Warren County Extension Office on Nashville Road unless otherwise noted on the Meetings page.

BGRS is a member of the Tenarky District of the American Rose Society.
---
President's Message
by Mary Ann Hext
It has been so hot the past week that my roses and I are just wilting. I have been watering and spraying very early in the mornings, but I am still getting leaf burn and I still have yellow leaves. Hopefully, this hot humid weather will be over soon and we will back to the milder temperatures we were enjoying earlier in the summer.
I was able to apprentice at the Kentucky State Fair Rose Show which was interesting as it was my first time to attend a color show. It required much use of the Handbook for Selecting Roses to be sure the roses were in the correct class. Just because a rose looks a certain color or color blend does not mean it is classified that way. I believe our alphabetical show is much easier for the exhibitors to be sure they have entered their roses in the correct class. I apprenticed with Sam Jones, Bill Carlson, and Donna Tarrant. Donna has written a book called Living While Dying: With Irrational Joy about her life story. It is available in hardback, paperback, and for a Kindle at www.amazon.com where you can read a brief description.
Our final garden meeting is September 5 at 6 pm at the rose garden of Bob and Ann Jacobs, 1609 Seminole Way in Bowling Green. It has been really fun meeting in member gardens this summer and seeing the roses as well as learning how the host/hostess got started with roses and how they became members of our society. Bob and Ann have the largest number of roses of any of our members so you will not want to miss seeing their rose garden especially if you have not been there previously. Bring your camera as Bob plans to show us tips on photographing roses.
---